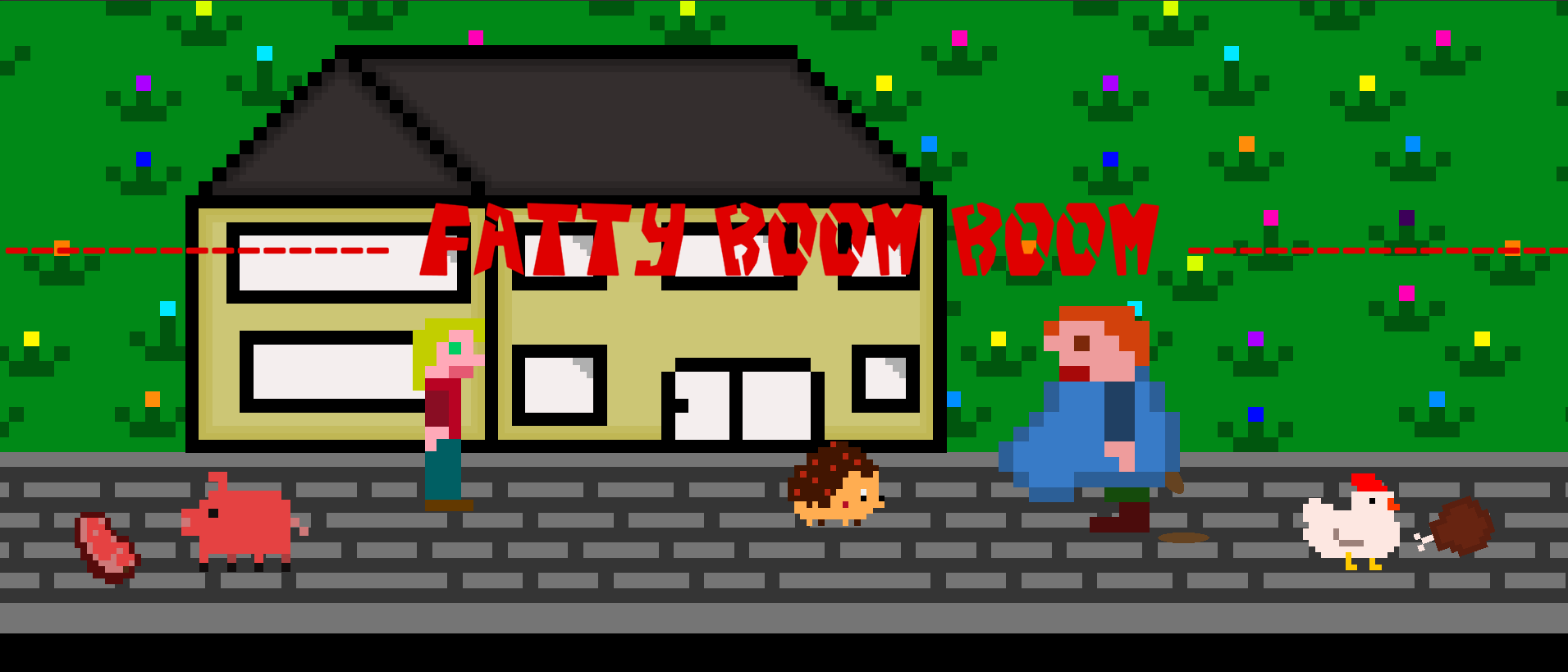 Fatty Boom Boom
About This Game
This is Fatty Boom Boom! Our game for the 'Geta Game Jam 8' Game jam. The theme for the jam was 'Contrasting Elements', so we decided to make a game about the contrast between fat and skinny. We also did the hardcore challenge of making the sound effects with your voice! (Huge props to Ryan O'Dea for doing them).
You play as a fat guy, jumping around bouncing on all the skinny people crushing them to the ground, earning points and trying to survive as long as possible, and if you hit the ground it's game over! Try and beat our high score of 50 points! Even if you do or don't beat it, comment your high score down below!
Key Features
Fast-paced, action gameplay!
Funny concept!
The game never ends!
Social Media
Facebook: https://www.facebook.com/NightZardProductions/?modal=admin_todo_tour
Twitter: https://twitter.com/nightzard
Instagram: https://www.instagram.com/nightzardproductions/
Credits:
Game Created By:
- Callan Hansen
Programming:
- Callan Hansen
Art:
- Kara Hansen
- Callan Hansen
Music & Audio Editing:
- Ryan O'Dea
Fonts:
BigTeezSq
Bonk
ExtraFat
Tools used:
Unity
Piskel
Audacity
Visual Studio 2019
Game made for the 'Geta Game Jam 9' game jam.
Download
Click download now to get access to the following files:
FattyBoomBoomWindows.zip
20 MB
FattyBoomBoomMac.zip
22 MB